Leadership
Craig Christianson - Principal, CEO
As a South Dakota native, Craig has nearly twenty years in corporate and commercial real estate banking experience. After receiving a bachelor's degree from Arizona State University, Craig spent nearly thirteen years in Phoenix, Arizona working with developers. Craig then moved to Sheboygan, Wisconsin where his primary focus became corporate family owned businesses. Throughout this process Mr. Christianson worked with a number of large businesses and developed a strong skill set in evaluating the financial strength and overall performance of a company.
Mr. Christianson took his financial expertise and entered the hotel business in 2000 as he and his brother broke ground on their first property. Since then, Craig has been involved with all aspects of hotel ownership and management. With Mr. Christianson's lead, the company was able to expand and build an additional hotel in 2002 and yet another in 2006. This growth was possible due to the financial success of the existing property. Cash flow from the previous properties was used to finance the new hotels. He has successfully overseen the development, construction, and management of each property. The hotels under Mr. Christianson's oversight have received recognition within each respective franchise earning numerous awards over the years.

Harry Christianson - Principal, Legal Counsel
Admitted to bar in 1974, South Dakota.
Education: Kemper Military College (A.A. 1969); University of South Dakota (B.S., 1971);
University of South Dakota (J.D. 1974).
Mr. Christianson has served as counsel to Governor William J. Janklow and as the Secretary of the South Dakota Department of Commerce and Regulation. He serves as a lobbyist and as an administrative law counsel for numerous major corporations and trade associations before the South Dakota State Legislature and state and federal agencies. Mr. Christianson has been instrumental in the development of numerous businesses in western South Dakota, assisting with capital formation from both private and government sources and regulatory approval for clients in these efforts. Mr. Christianson served on the South Dakota Banking commission and was a member of the Gaming Law Committee of the South Dakota Bar Association. He currently serves on the South Dakota Commission of Gaming. Mr. Christianson has also served as counsel for the Gold Dust Casino and Hotel. His firm specialized in representing hotels, casinos, and restaurants.
Mark Aftanski - Chief Operating Officer
Mark joined ChrisBro Hospitality as their Chief Operating Officer in January of 2017, to lead the day to day operations of company. Most recently, Mark was a VP of Operations for 7 years with White Lodging, where he was responsible for market-leading suburban and urban properties encompassing Marriott, Hilton, Hyatt, Starwood, and IHG brands. Prior to White Lodging, Mark was Regional Vice President Northern Region, with Hyatt Hotels. While with Hyatt, Mark played an intregal role in the creation, development, standards, training and successful launch of the Hyatt Place brand, including opening the brand's first Hyatt Place location. Earlier, Mark held other multi-unit and general manager positions within industry leading companies, including TMI and Prime. Mark's philosophy for the hospitality business is straight forward, a strong focus on selecting, training, developing, engaging, mentoring, and promoting the best industry talent in a strong organization system will deliver superior results. The execution of this philosophy has delivered consistent high levels of performance resulting in numerous awards for his teams and strong results for hotel owners. These include White Lodging President's Council, Corporate/Brand General Managers of the Year, Properties of the Year, Most Improved Hotels, multiple awards for brand excellence, service, market share and profitability from within his portfolio of hotels. Mark earned a bachelor's degree in History from Seton Hall University, with a minor in Business Administration.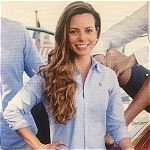 Katie Christianson - Corporate Director of Revenue Management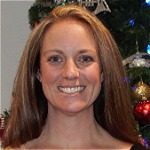 Laura Simmons - Development Specialist & Accounting