Leadership
Craig Christianson - Principal, CEO
As a South Dakota native, Craig has nearly twenty years in corporate and commercial real estate banking experience. After receiving a bachelor's degree from Arizona State University, Craig spent nearly thirteen years in Phoenix, Arizona working with developers. Craig then moved to Sheboygan, Wisconsin where his primary focus became corporate family owned businesses. Throughout this process Mr. Christianson worked with a number of large businesses and developed a strong skill set in evaluating the financial strength and overall performance of a company.
Mr. Christianson took his financial expertise and entered the hotel business in 2000 as he and his brother broke ground on their first property. Since then, Craig has been involved with all aspects of hotel ownership and management. With Mr. Christianson's lead, the company was able to expand and build an additional hotel in 2002 and yet another in 2006. This growth was possible due to the financial success of the existing property. Cash flow from the previous properties was used to finance the new hotels. He has successfully overseen the development, construction, and management of each property. The hotels under Mr. Christianson's oversight have received recognition within each respective franchise earning numerous awards over the years.

Harry Christianson - Principal, Legal Counsel
Admitted to bar in 1974, South Dakota.
Education: Kemper Military College (A.A. 1969); University of South Dakota (B.S., 1971);
University of South Dakota (J.D. 1974).
Mr. Christianson has served as counsel to Governor William J. Janklow and as the Secretary of the South Dakota Department of Commerce and Regulation. He serves as a lobbyist and as an administrative law counsel for numerous major corporations and trade associations before the South Dakota State Legislature and state and federal agencies. Mr. Christianson has been instrumental in the development of numerous businesses in western South Dakota, assisting with capital formation from both private and government sources and regulatory approval for clients in these efforts. Mr. Christianson served on the South Dakota Banking commission and was a member of the Gaming Law Committee of the South Dakota Bar Association. He currently serves on the South Dakota Commission of Gaming. Mr. Christianson has also served as counsel for the Gold Dust Casino and Hotel. His firm specialized in representing hotels, casinos, and restaurants.
Katie Houk - Chief Operating Officer
Katie Houk joined ChrisBro Hospitality in 2019 as the opening General Manager for the Hampton Inn & Suites/Tru by Hilton Rapid City Rushmore dual branded hotel. Originally born and raised outside of Philadelphia, Katie has over 20 years of hospitality experience including hotel openings, renovations, front and back of house operations, F&B, revenue management, grass roots sales, internal controls and team building.

Katie found a love for the hospitality industry right out of high school. Prior to coming to ChrisBro Hospitality, Katie spent 8+ years with a corporately managed Homewood Suites in Malvern, PA as well as over 8 years with Magna Hospitality Group. During her tenure with Magna Hospitality, Katie was the General Manager for the Hilton Garden Inn FT. Washington, Aloft Nashville Cool Springs, and the opening General Manager for the Hayes Street Hotel in downtown Nashville. Katie also did extensive task force travel, spending time in NYC, Maryland, Washington DC, San Antonio, Boston and Milwaukee while working with Hilton, Starwood, and IHG properties.

Katie joined ChrisBro Hospitality for the opportunity to work with a growing Management Company and is excited to help expand their operations and portfolio while bringing positive results to the Rapid City, South Dakota and Cedar Valley, Iowa markets.

In her free time, Katie enjoys spending time with her husband Justin, 3 miniature dachshunds, Molson, Odin, and Ozzie and traveling the world.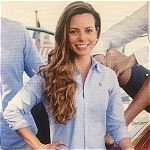 Katie Christianson - Corporate Director of Revenue Management/Digital Marketing
Katie started working for ChrisBro Hospitality in 2013 and has contributed to many departments from awards at hotel level Operations to Director of Sales, and Development. Along her path in hospitality, she became fascinated with revenue management over the years leading to her current position.

She currently is the Corporate Director of Revenue Management for the ChrisBro Hospitality portfolio. With a strong background of Hilton property management systems and revenue management system expertise gained by experience and training at Hilton's headquarters in Memphis, TN she leads our hotels to directly impact and maximize positive revenue generation.

Katie has her Bachelor of Science Degree from the University of Wisconsin-La Crosse where she played Varsity Soccer. She also has earned certifications from Cornell University in Hotel Revenue Management, Advanced Hospitality Revenue Management: Pricing and Demand Strategies and is continuing to pursue her Revenue Management 360 certification. She has completed Marketing the Hospitality Brand through Digital Media and Implementing Brand Strategy through Digital Media through Cornell as well.

Her sidekick rescue pup Lily accompanies her to the office each day, and when not working they enjoy hiking in the Black Hills. She also enjoys boating with family, biking, running (1 marathon, 1 mountain run, 5 half marathons, 1 triathlon) soccer, gardening and spending time with her fiancé, Pete.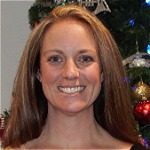 Laura Simmons - Development Specialist & Accounting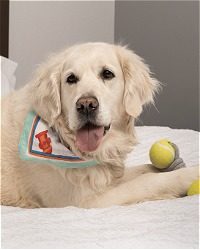 Elsa - Chief Canine Officer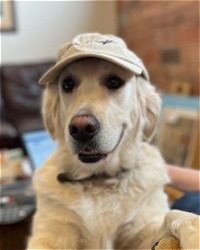 Tillie - Corporate Advisory Counsel
Lily - Corporate Director of Happiness